WE ARE SETTING UP:
43rd Guitar Festival of J. K. Mertz
June, 17 – 22, 2018
GUESTS:
Petr Saidl & Pavel Kudelásek (CZ)
Juraj Burian (SK)
Adam Marec & Peter Tomko (SK)
Igor Herzog (SK)
Jakub Mitrík (SK)
and the others...
xxxxxxxxxxxxxxx
WE ANNOUNCE
11th International Guitar Competition of J. K. Mertz
June 20 - 22, 2018
xxxxxxxxxxxxxxxx
WE ARE SETTING UP: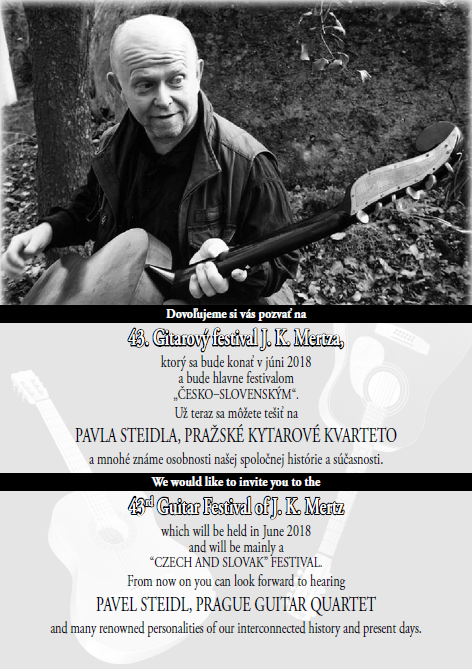 42th GUITAR FESTIVAL OF J. K. MERTZ
xxxxxxxxxxxxxxxxx
Main partner of the festival:
Supported using public funding by Slovak Arts Council.
The festival is held thanks to the support of the Self-Governing Region Bratislava.
xxxxxxxxxxxxxxxx
THANKS TO ALL OUR SPONSORS AND PARTNERS!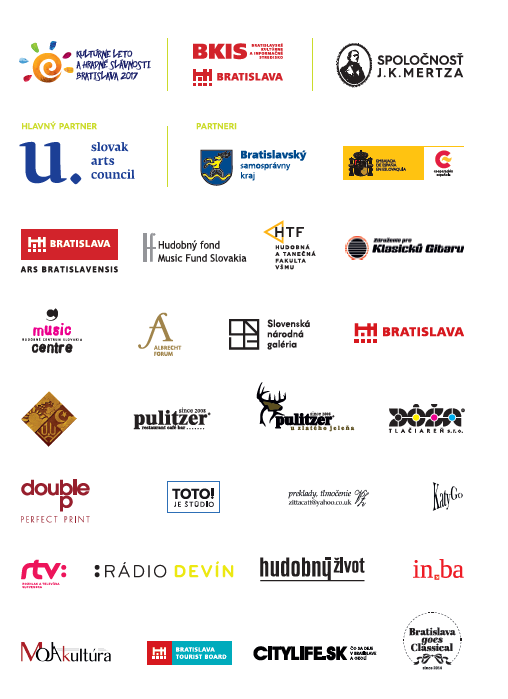 XXXXXXXXXX