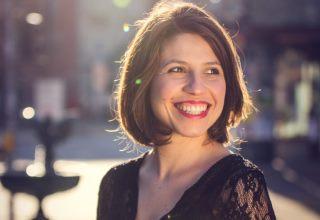 The French soprano, Perrine Devillers, studied at Lycée Jeanne d'Arc in Rouen. She studied music at the Conservatoire of Rouen and notably in the Maîtrise and the Ensemble Vocal. She then obtained a clarinet prize at the Conservatoire de Paris.
Today, she holds the State Diploma of Clarinet Teacher and Bachelor of Education, studying singing at the Schola Cantorum Basiliensis with Ulrich Messthaler, Andreas Scholl and Anthony Rooley.
Perrine Devillers performs as a soloist and chorus singer in France and in Basel under the direction of Vincent Dumestre, Benjamin Alard, Rinaldo Alessandrini, Andrea Marcon and Raphaël Pichon.