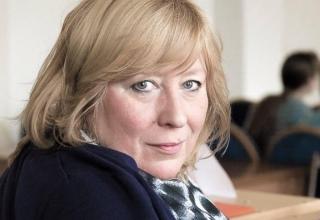 Tat'ána Klánská, DiS. comes from an artistic family from Prague. Since childhood she has been interested in both art and music. The first instrument she started to play was the violin. Later, however, she became enchanted by the sound of the guitar and decided to dedicate herself to this instrument professionally. At the Prague Conservatory she studied classical guitar in the classes of Jiří Jirmal and Arnošt Sádlík.
At the beginning of the 1980s, thanks to her knowledge of the French language, she had the opportunity to participate three times in summer guitar courses in Nice, led by the internationally renowned teacher prof. Alexandra Lagoya. She completed her studies at the Conservatoire with a graduation concert in 1983. She then devoted herself to concert activity and began teaching in primary art schools.
Since 2003 she has been teaching guitar at the Gymnasium and Music School of the Capital City of Prague. In 2005 she founded the music agency Tanja Classical Music Agency with her colleague, violinist Ondřej Lébr, and a year later the music publishing house Editio ONTA. She cooperates with Vltava ČRo 3 on the preparation of programmes for children and youth.
She founded the national competition PRAGuitarra Clássica and in 2013 she founded with Ondřej Lébr the international violin competition of PhD Josef Micky. She is also the executive director and lecturer of the festival "Music Connexions in Soběslav". 
Tatiana Klánská regularly sits on the juries of guitar competitions. Many of her pupils have won and become laureates in the regional and national rounds of the MŠ competition.
In 2014 she was appointed regional guitar methodologist.